"Detective Pikachu" was finally released !
The trailer of Pokemon's first live-action movie "Detective Pikachu" was finally released on February 27, 2019.
In this trailer it is Pikachu covered with Muomofu 's hair, unlike Pokemon who was deformed with deformed animation and games, Rizzardon which was more powerful as the skin feeling increased and Barrier that brings out hatefulness Is appearance. 
 A live-action movie that can meet such a Pokemon that I have not seen so far "Name Detective Pikachu is going to be released on May 10, 2019 in the US, and is scheduled to be released in May in the same year (the date is undecided) in the USA.
How will Pikachu's voice be accepted by Pikachu fans? I am very much looking forward to it!
Also, hopefully how many kinds of Pokemon will appear on the screen, let's go to the movie theater by all means!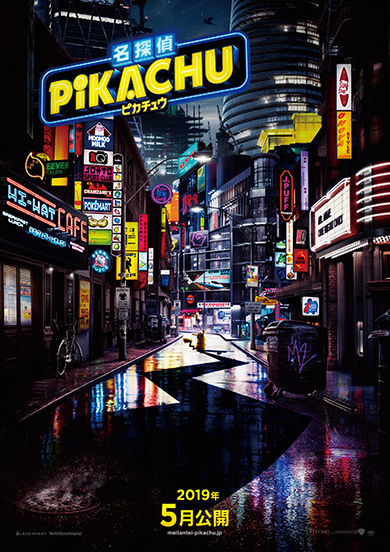 Ken Watanabe of the Japanese actor 's world has also appeared!
ABOUT
STAFF

【Director】 Rob Letterman / [Screenplay] Rob Letterman, Nicole Pearlman
CAST

Ryan Reynolds, Justice Smith,
Kathryn Newton, Ken Watanabe, Bill Nye,
Rita Ora, Ski Waterhouse
---